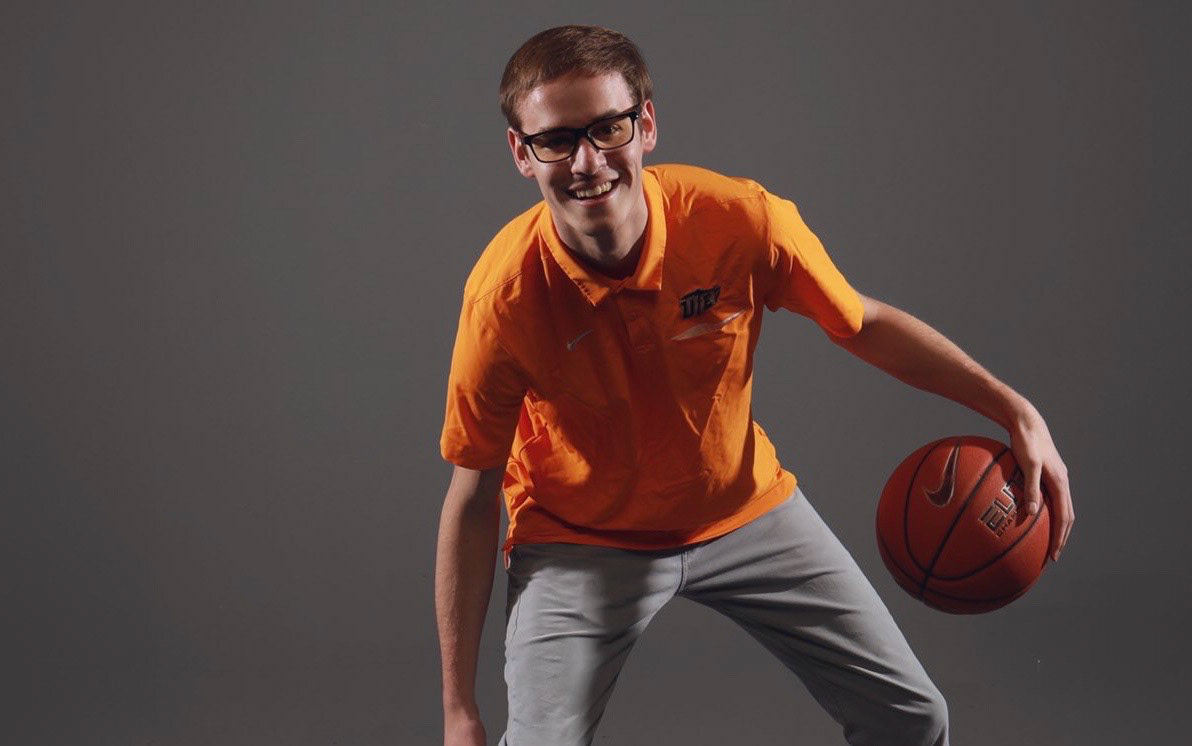 My name is Hayden Garrison and I am from Champaign, Illinois. I am 23 years of age, and I am currently the lead graphic designer for athletics at the University of Texas at El Paso. I have a passion for sports and a sense of humor. Growing up, my dream was to be a collegiate and professional athlete. I wanted to be in the NBA. As I grew up, I learned that it was not going to happen. (Ha, but I did declare for the 2017 NBA Draft. Yup, seriously.) Now, I am hoping to rebuild that dream into something with graphic design. Ideally, maybe one day I can work for one of my favorite professional or collegiate sports teams. I've been blessed enough to do that already.
In 2017, I had the amazing opportunity to work with the Jacksonville Jaguars for the summer. I had already developed a skillset, but that was my first taste of sports graphic design in a professional work environment. It was also my first experience living on my own and being a in a city by myself. I absolutely loved working with the Jaguars and it was an experience that I will never forget.
That job ultimately led to me landing a job at Gameday Spirit, an Illinois Fighting Illini apparel company as I returned home from my internship with the Jaguars in August 2017. In June 2018, I also started my job as a graphic designer with the University of Illinois Men's Basketball program. Each job has been unique in itself and allowed me to have a diversified skillset.
In May of 2019, I graduated with an AAS degree in graphic design from Parkland College in my hometown. Less than a month later, I accepted my first full time position as the Lead Graphic Designer for UTEP Athletics. Sometimes I can't help but look back and feel blessed to have had the opportunities I have this early in my career, and can't credit the people who helped me along the way enough.
     If you have any questions, comments, or suggestions for me, by all means please do not hesitate to

contact

me!